On Charukeshi
Written on October 12th, 2022 by Ritesh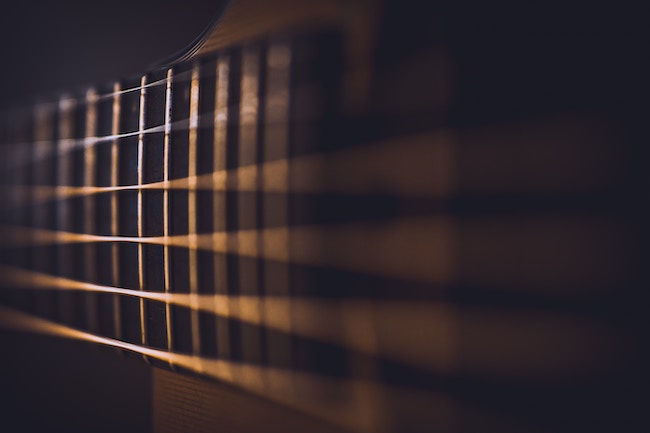 Charukeshi originates in the Carnatic classical music traditions of India. It's a unique scale - one that uses all Major notes in the first half of the scale and only sharp/flat notes in the second half of the scale. It is precisely what I like about the Raag; major notes are happy & uplifting while minor notes can express anguish, pain, frustration, or any emotion you're capable of conjuring up as a musician.
When singing the Raag, I recognize shades of Bhairav and Darbari, two other raags that I am familiar with, and I've also read that it resembles the Raag Nat.
Some of my favorite songs in Charukeshi are :
1. Udaya udaya by ARR
2. Shedding skin by Karsh Kale, Shruti Pathak, Shilpa Rao, Apeksha Dandekar and Monali Thakur. This song starts with Ustad Amir Khan's composition \"laaj rakho more\" before going its own way.
3. Akele hain chale aaon by Mohd Rafi and composed by the duo of Kalyanji-Anandji.
4. Baiyyan na dharo - by the inimitable Lataji, composed by Madan Mohan. Most melodious of the composers of his era, in my Mom's opinion.
Here's my attempt at a mashup of two songs that I love. I love John Lenon's song Imagine, and I love A Perfect Circle's cover of it from the Emotive album. The main structure of the song is an alternating Major minor syncopation that forms the layer on which everything else in the song is built. I loved jamming on that structure, and wanted to add vocal performance of a bandish (song) in Charukeshi.
The bandish Saavara Nand is a cover of the original by Smt Sawani Shinde. I learned the raag and the composition by hearing her songs on Youtube. I'm not sure who the composer is. Here's my version of this.
Thank you!!