Marz cover
Written on October 8th, 2022 by Ritesh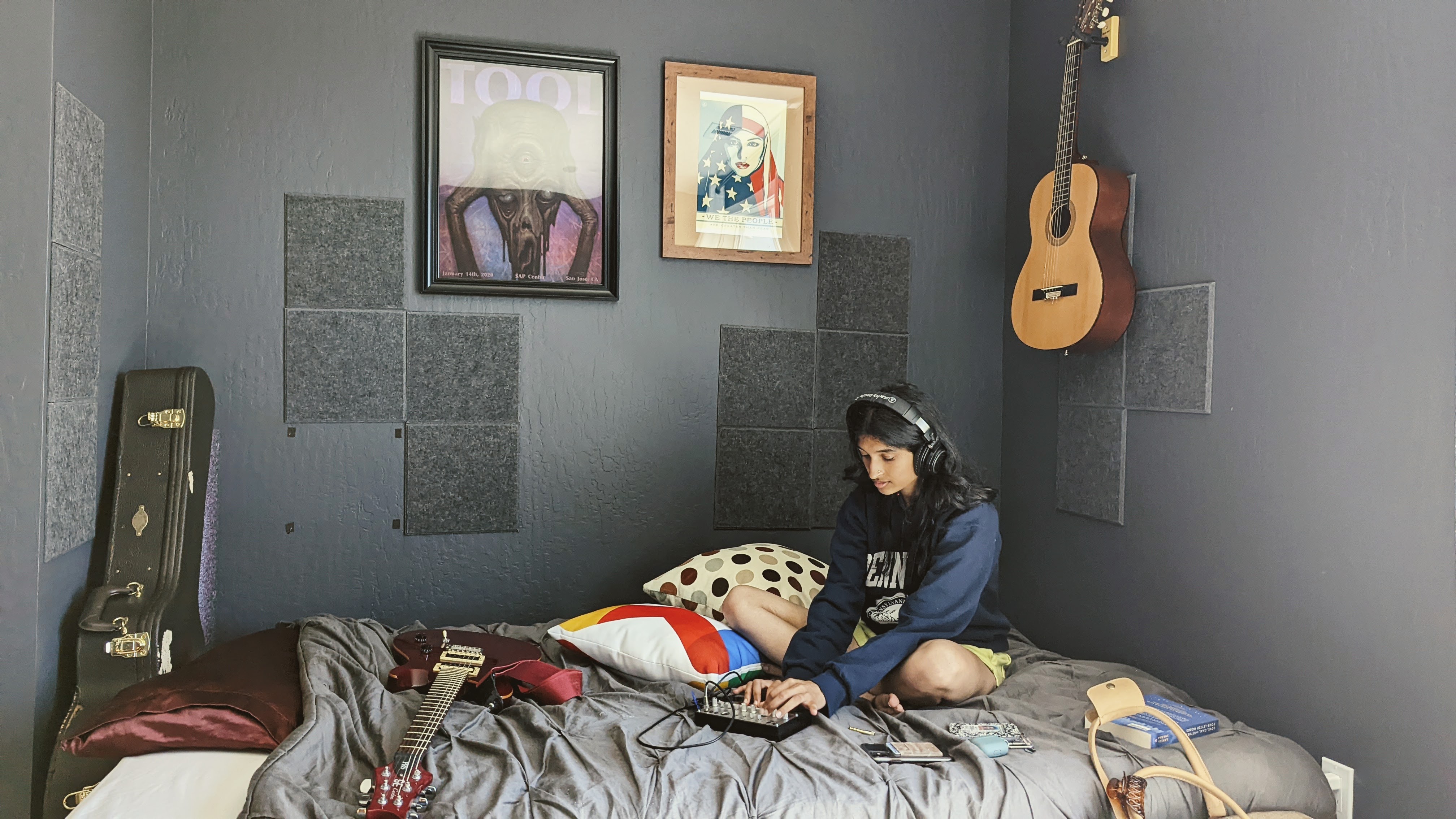 Anisha (Prateeksha's niece) and her family visited us over the summer, and we got jamming in the studio one evening. Anisha is a multi-talented Carnatic vocalist and Western violinist.
She picked this song, and did a fantastic job with the vocals. Her higher range is imposing and has a unique gritty vibe. Truth be told, this song had been an earworm for an entire season after it was released. It's a great rock song.
Here's Anisha on vocals, and me on Guitars covering Marz by Yellow Diary.
If you liked the song, please share this page with your friends or on your social media channels. Thank you!!